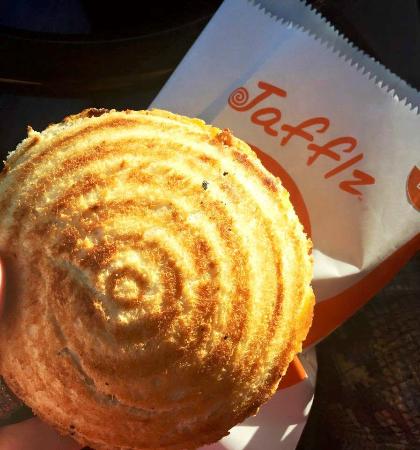 Imagine a Bahn Mi Pulled Pork, Cilantro, Cucumber and Pickle in a heated handmade retro toasted pocket sandwich.  Sound good?  Check out Jafflz atwww.Jafflz.com for a new culinary, on premises, or catering treat.  See the full menu athttp://www.dumondegourmet.com/ or just go visit them in their two locations at:
JafflzTM Headquarters and Catering Kitchen 7182 Silver Creek Rd. Park City, UT 84060
or
JafflzTM EXPRESS 638 Park Ave Park City, UT 84060
Gourmet on the go that's timely toasty and tasty …. Your gonna love it!