On Friday, Windermere Real Estate Utah announced its acquisition of Jess Reid Real Estate. Windermere Real Estate is a residential and commercial real estate firm with offices around the Western U.S. With the acquisition of Jess Reid Real Estate, it adds three Park City offices to two existing locations in the area. To check out more on this exciting news click: Jess Reid is now Windermere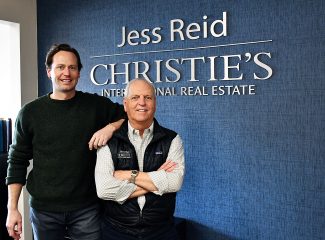 WELLS FARGO WEIGHS IN ON PARK CITY REAL ESTATE
According to Rick Klein at Wells Fargo, Park City, UT. …….
– Year to Date Closed Sales are up 6.5% from the same time last year.
– Supply is declining with the lowest absorption rate since April 2007.
– Distressed Sales have declined 18% from the last quarter.
– Prices are stabilizing with appreciation on the horizon.
If you'd like more detail, check out the following 3rd qt graphs or just call Rick at 435-647-9055. 
CHRISTIE'S INTERNATIONAL PRESENTS…..
Featured in the holiday issue of Christies International Magazine is a very special offering in Deer Valley's private gated community of Red Cloud. Situated on 1.2 high alpine acres this artful design offers magnificent mountain vistas and direct ski in and ski out access on the Deer Valley Resort Bandana Ski Run. Call us for additional details or visit www.8rubyhollow.com.
NEW FOR 2012/2013 SKI SEASON
Deer Valley – $8M in improvements from new corduroy grooming machines, revamped website, and much much more. Here is a link: http://press.deervalley.com/media_blast_html/2012Improvements.html
Canyons – Spiffing up the entry and laying in the foundation for their new 18 hole public/private golf course, the Canyons has also focused on sumptuous new dinning venues. More vibrant, more dynamic, the Canyons is ready for 2012/2013 ski season. For more info visit www.canyonsresort.com
Park City Mountain Resort – Welcomes Neff Headwear on staff to create the resort's newest terrain park: Neff Land, in addition to their already top-ranked parks & pipe terrain. Scheduled to open November 17th: For more information visit: http://www.parkcitymountain.com
BEST LODGING RENTAL
Located just steps to Park City Mountain Resort's ski runs Jeff and Debbie Brabender have artfully remodeled one of Old Towns finest homes. Previously a Bed & Breakfast and now available for weekly rentals "Quittin Time" is found on www.VacationRentalsByOwners.com. VRBO #385121.
YOU KNOW YOU ARE A LOCAL WHEN…..
1. You can't remember the new name for "The Alamo".
2. Your bike tires are studded to go in the snow.
3. You're puzzled about what time the four o'clock lift closes this winter.
4. Pine Cone Ridge is your favorite new hiking trail.
TEST QUESTION…..
Speaking of Pine Cone Ridge …. The first person who responds with the correct hiking directions from the Silver Star Café to Pinecone Ridge wins a Deer Valley Day Pass. Please submit your answers to Tominpc@comcast.net.
MARCH IN THE PARK & ALL THE NEWS THAT'S FIT TO PRINT – (Aka what's new and exciting in Park City and Deer Valley)
BARRONS PICKS PARK CITY FOR SECOND-HOMES
The magazine, a subsidiary of the WSJ, named Park City as one of the best places in the country to buy a second home. Other favorites included Maui, The Hamptons and Aspen. To see the complete text go to: http://online.barrons.com/article/SB50001424052748704073104577215602511342834.html
CHRISTIES REPORTS $88,000,0000
Representing both the buyer and the seller Christies International, and Brown Harris Stevens, report the closing of 15 Central Park West, NYC. This sale is the most expensive residential property transaction worldwide to date this year. Check out the buyer, the seller, and the details at http://online.wsj.com/article/SB1000
THE BEST BUYS
Since everyone always asks, we'd be remiss not to share the following as a few of the absolute "Best Buys" in March. First go to www.Homes-Parkcity.com, then select 'View All Park City Property', and key in the MLS number for each property.
• Best Buy #1
A bank approved Tuhaye short sale at $432,233! This designer golf cottage offers three bedrooms and 2,300 square feet. Its MLS #9991692 and sold "as is".
• Best Buy #2
The Hotel Park City at $349,000! This Executive Suite offers up sensational top floor views of Park City Mountain Resort and the Municipal Golf Course. Amenity rich with outdoor heated pool, spa, exercise facility, and the ever popular Ruth's Chris restaurant make this Hotel Park City condo a best buy. Ask us about the generous rental income that helps offset owner's costs. MLS #9983927
• Best Buy #3
A single family home in Old Town with three bedrooms, 2200 sq. ft. and in decorator condition. Just reduced to $860,000 and only steps to the Park City Mountain Resort. Check out MLS # 9991108.
THERE'S NO PLACE LIKE HOME
However; if you were interested in our other mountain resorts like Vail, Whistler, Sun Valley, Steamboat and others visit www.WesternMountainResortAlliance.com. WMRA is a terrific resource for real estate, ski conditions and all things local in their communities.
MARCH'S FEATURED BUSINESS
Alder and Tweed Home Outfitters is a very cool home design team. Specializing in creating designs that bring together the magnificence of Park City's unique environment, with special attention to the client's personal style. Notable clients in their portfolio include The Montage, Silver Strike Lodge and The Eldorado. More about their services at www.AlderandTweed.com.
TEST YOUR LOCAL'S KNOWLEDGE
The first response to the following local's trivia question receives a free in home design consultation compliments of, (you guessed it), Alder & Tweed.
The question is: What is the "DAILY DOUBLE"? It can occur any time, or multiple times, generally between April and June. It involves a Park City activity in the morning and a 30 +/- mile drive for the second activity in the afternoon. A local's favorite for over 25 years.